There is nothing better than smelling like "money"! That's why people love owning their favorite designer fragrances. Your apartment in the burbs or the city may not be couture but your fragrances sure can be. Why not give that special someone the gift of scent?
Here are some of my top picks to put under the tree for that special someone or to gift yourself.
Annick Goutal PomPom ($198 annickgoutal.com)
The ultimate intoxicating Rose
2.Gucci Bamboo Gift Set ($65. Fragrance.net)
Sexy and Fancy Scent
3. Creed Millisime Imperial ( $200-$237 Fragrance.com)
For the guy on your list.
4 Marc Jacobs Decadence Gift Set
Fragrance.com $102.99
This set includes fragrance , roller ball , body lotion and shower gel.
5. Hermes Fragrances
Art of Gifting Sniffapalooza & Hermès Parfumerie Holiday Soirée,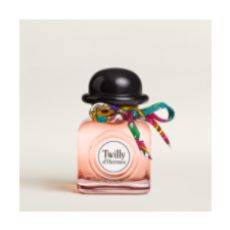 Saturday December 16th from 11-1pm you can get a real intro to all of the Hermes fragrances and pick one gift at this seasonal event.
Meet the Managing director and learn the Art of Gifting at this Sniffapalooza event.Craftsmen will be on site to engrave your special gift.
Here are the details
http://events.r20.constantcontact.com/register/event?llr=96rw9udab&oeidk=a07eex9w1dtab874cf4
6. Healthy Fragrance LaVanilla $48.00
Looking for a fragrance for a one of your extra healthy friends? Lavanilla is a good choice . It's no synthetic alcohol content make it perfect for a friend keeping it natural. Each scent is infused with organic sugar cane alcohol, natural botanical extracts, and pure essential oils that are delicate on sensitive skin.
Enjoy the scents!